Selecting the right video wall solution for any application can be puzzling. A comprehensive video wall system needs various components and there is an array of options available on the market for each of those components. When making the decision to purchase a video wall, one of the most crucial aspects to consider is the type of LED Screen display to choose. But even so, video wall LED displays solutions and technologies are available in plenty today, and each comes with its own unique traits, advantages and disadvantages. Potential buyers, engineers and architects can be overwhelmed by the different variety of video wall display types.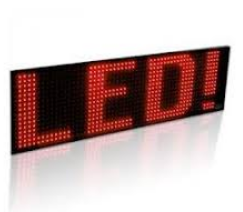 Even worse, many manufacturers are providing a superfluity of promotional materials which usually make contradictory claims and utilize widely discrepant terminologies and methods of measurements to try and describe what their products really are. These are actually some of the many reasons why most organizations sometimes find it challenging to compare all the available technologies in the Video Wall industry or even try to define the characteristics that are most relevant and valuable for them. In essence, the technology behind the design and manufacture of video walls is advancing at a rapid rate.
This essentially means that the characteristics of specific types of LED Display video walls will shift from time to time. As such, only the consumer will be able to determine the right video wall for their own environment and application. The video wall industry has been increasing in popularity in recent years. This has generated extremely competitive markets as large selections of video wall solutions, technologies and options are available. This therefore presents an excellent and even a necessary time for organizations to invest in video wall systems. But in order to buy one, they will have to go through the myriad options available on the market.